We're Getting Mutants in the MCU - The Loop
Play Sound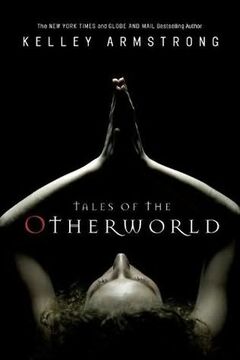 Bewitched is a short story featured in Tales of the Otherworld and is narrated by Eve Levine. It tells the story of how Eve and Kristof Nast first met, how their relationship progressed, the conception of Savannah Levine, and Eve's departing.
Spoilers
The story begins with Eve Levine, a young dark witch who recently left the coven who is having some difficulty with a client of hers. He bought a dark item from her, she delivered, but he refuses now to pay the price that they agreed upon. This, Eve believes, is hurting her reputation and causing others to view her as a pushover.
Eve lets it slide though, and returns home only to first heir to the Nast Cabal, Kristof Nast, waiting for her. Kristof, after hearing that Eve is giving spellcasting lessons, wants to hire her, as he believes that the Nast witches are reluctant to share their best magic with socerers. Eve, at first reluctant, later agrees when Kristof has Eve's troublesome client "taken care of" in a manner that makes Eve look responsible...hence earning her respect from other clients.
At first their relationship is strictly business, with Kristof showing no emotion. But when Kristof's son is minorly injured in a baseball game and Kristof cancels an important meeting to rush home Eve sees another side to him. Eve then offers Kristof spells he can use to protect his sons...which was the true reason he wanted to learn witch magic. The two begin growing closer, and when Kristof invites Eve to a hockey game of his, for the first time really letting her see another side of him, the two begin their relationship.
Knowing that the Nast's will never approve, Kristof and Eve begin trying to have a baby...which they believe will make the Nast's accept their relationship. Finally, Eve discovers that she is pregnant and scheduals a lunch to inform Kristof. However, when Thomas Nast intercepts the message for a lunch invation and he himself arrives instead to threaten Eve that the relationship must end, she realizes that she was foolish to believe a grandchild would make this man accept her and Kristof's relationship. Eve decides to leave without telling Kristof she is pregnant.