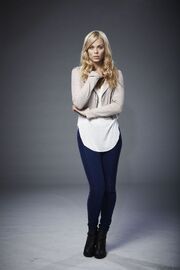 In Bitten we see not only the pack having to defend itself in an attack from the mutts, but also watch Elena struggle with trying to have a normal life in Toronto with boyfriend Philip McAdams while trying to deny her life back at Stonehaven with former lover Clayton Danvers. Unlike the books, Elena is a photographer
Season One
Season 1 premiered on January 13, 2014 and ran through April 5, 2014. The first season consisted of 13 episodes. It appeared on the Canadian Space network and the American SyFy network. The series can now be viewed in full on American Netfilx.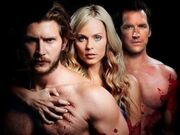 Season Two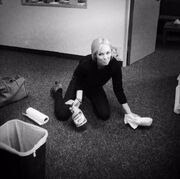 The series was picked up for a second season.
Season Three
The Series was picked up for a third and final season.